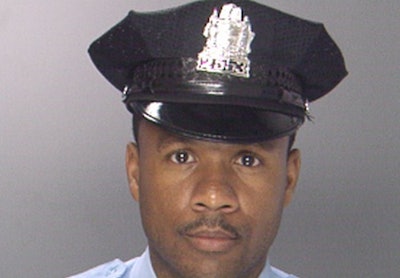 A second suspect in the murder of Philadelphia Police Officer Moses Walker Jr. was apprehended in Alabama on Sunday at the very hour when hundreds were gathering at a North Philadelphia church to pay their respects to the slain patrolman.
Chancier McFarland, 19, of North Philadelphia, was taken into custody in Montgomery around 4:30 p.m., police said. McFarland, the subject of an intense search, turned himself in to the FBI and is expected to be returned to Philadelphia shortly to face murder charges, according to Capt. James Clark of the homicide unit.
"We got him, that's the main thing," Police Commissioner Charles H. Ramsey said Sunday as he stood outside Deliverance Evangelistic Church at 20th Street and Lehigh Avenue.
Read the full Philadelphia Inquirer story.
Related:
Man Confesses To Killing Philly Cop
Philly Cop Killers Seen In Second Video