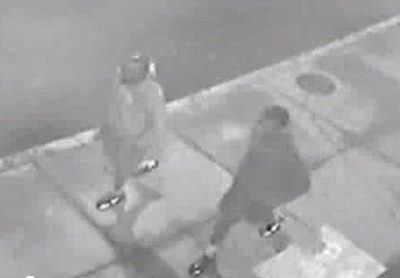 The Philadelphia Police Department released a second more-detailed video Tuesday giving a closer look at the two suspects police believe killed Officer Moses Walker Jr. during a Saturday robbery.
The surveillance footage shows a clearer view of the men's faces.
Meanwhile, the reward for information leading to the suspects' capture increased to $118,000, the department announced.
Related: