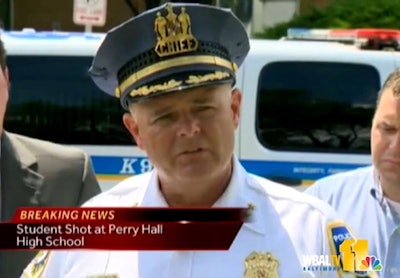 Police arrested a 15-year-old boy who opened fire in a high school cafeteria Monday on the first day of school at Perry Hall High School in Baltimore County.
The shooter, who was a student, was taken into custody after two school staff members him and pinned him against a vending machine.
One student was injured in the shooting and taken to a local hospital. His identity and the extent of injury was not revealed, reports the Baltimore Sun. Students were escorted to a nearby shopping center to be picked up by their parents.
Related: