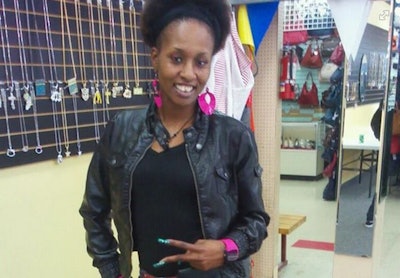 The Dallas Police Department is investigating its response to a woman who was found dead two days after calling 911 to report she was being attacked.
Deanna Cook, 32, was found dead in her bathtub on Sunday by family and friends who had grown worried. On Friday, Cook called 911 from her cell phone at 10:54 a.m. and could be heard yelling, "Delvecchio, why are you doing this?"
Her ex-husband Delvecchio Patrick has since been arrested and charged with her murder, reports the Dallas Morning News.
After pinpointing the Cook's location, which took nine minutes, dispatchers sent field officers to the location. After getting no response at the front door, officers asked for a call back, which went into voicemail. Officers checked the windows, interviewed neighbors who reported no disturbance, and left the scene, according to a narrative posted on the Dallas P.D.'s Facebook page.