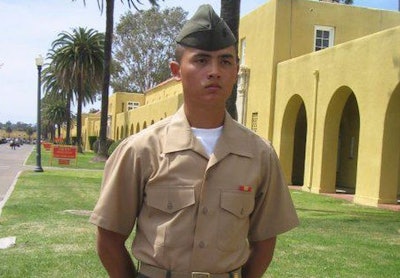 Palm Springs (Calif.) Police officers shot and killed a U.S. Marine early Saturday, after he struck a bicycle officer with a vehicle and dragged a second officer who reached into the vehicle to turn off the ignition.
Cpl. Allan DeVillena II died after he was shot in the parking structure. DeVillena's passenger, Pfc. Clint Harris, was arrested for public intoxication and an outstanding warrent.
The officers came upon a Chrysler 300 in the parking structure and confronted the two Marines, who began yelling at the officers and refused to leave.
Family members of DeVillena created a Facebook page in his honor where they demanded prosecution of the officers, reports the Desert Sun.