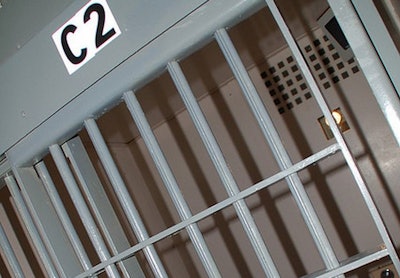 California voters sent a mixed message to public safety Tuesday by retaining the death penalty, softening three-strikes sentencing for violent felonies, and increasing penalties for sex trafficking.
Proposition 34 attempted to ban capital punishment and give death row inmates life sentences. It would also have allocated approximately $30 million a year for three years to police departments to solve open murder and rape cases.
The measure failed with only 47.2% yes votes and 52.8% no votes. The presidents of the California State Sheriffs' Association and Peace Officers Research Association of California (PORAC) both opposed the measure.
Legal obstacles to the process still remain to the process to restart executions of the 14 death row inmates who have exhausted appeals.
California has executed 13 inmates since reinstating the death penalty in 1978, including William Bonin ("The Freeway Killer"), Stanley "Tookie" Williams, and Clarence Ray Allen on Jan. 17, 2006.
California voters approved a rework of the three-strikes sentencing law overwhelmingly passed two decades ago. Proposition 35 passed with 68.6% yes and 31.4% no.
Under the initiative, offenders whose third strikes were relatively minor, such as shoplifting or drug possession, could no longer be given 25 years to life in prison, reports the Los Angeles Times. About 3,000 inmates would be eligible for a sentence reduction.
The initiative could hamstring prosecutors of gang homicide cases, Anthony Manzella told POLICE Magazine.
"I'm in favor of putting a gangster away on anything you can get him on," said Manzella, a Los Angeles County homicide prosecutor. "It's one day he's not committing crimes out on the street."
Voters also approved Proposition 35, which punishes sex trafficking of a minor with force or fraud with up to a life term in prison. It also increases the fine for trafficking crimes to up to $1.5 million and expands the definition of human trafficking to include creation and distribution of child pornography. Proposition 35 also mandates law enforcement training on human trafficking. It passed with 81.1% yes and 18.9% no votes.
The president of the California Police Chiefs Association supported the initiative. Norma Jean Almodovar, a former LAPD officer and author of "Cop to Call Girl," opposed it.
By Paul Clinton
Related:
Ballot Measures 2012: Death Penalty, Legal Marijuana, Bargaining Rights