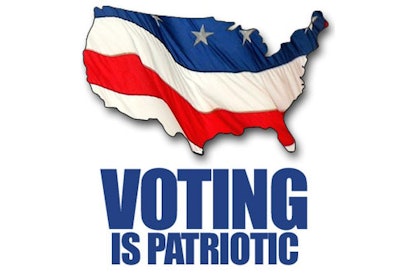 Today, voters in three states will decide whether to legalize recreational marijuana and in California will consider reshaping sentencing for violent offenders.
Measures in Colorado (Amendment 64), Oregon (Measure 80), and Washington (Initiative 502) would make marijuana a legal commodity, moving beyond decriminalization. People ages 21 and higher could purchase marijuana from special stores taxed and regulated by the state. Medical marijuana initiatives appear on ballots in Arkansas and Massachussetts.
As expected, Law Enforcement against Prohibition (LEAP) supports the initiatives. The group of retired and active officers called the measures "drug law reform" on their Web site.
Nine former directors from the Drug Enforcement Administration urged the U.S. Department of Justice in a letter to oppose these measures. "To continue to remain silent conveys to the American public ... a tacit acceptance of these dangerous initiatives," reports the News-Tribune.
In California, three propositions propose banning the death penalty, softening "three strikes" sentencing, and increasing penalties for human and sex traffickers. Proposition 34 would repeal the death penalty and give death row inmates life sentences.
A long list of prosecutors and law enforcement officials support Proposition 35, which would punish sex trafficking of a minor with force or fraud with up to a life term in prison—a crime currently punishable with a maximum eight-year sentence. It would also increase the fine for trafficking crimes to up to $1.5 million and expand the definition of human trafficking to include creation and distribution of child pornography, reports the Los Angeles Times.
Proposition 36, which would soften the state's "three strikes" law, emerged out of Gov. Brown's "realignment" of state prisoners mandate that would shift less-violent offenders to local jails from state prisons. If passed, some 3,000 inmates serving life sentences would be eligible for resentencing if their third conviction was not violent or serious, reports the Los Angeles Times.
An esoteric measure in Montgomery County, Md., has drawn a heated debate about police bargaining rights. Question B has pitted county officials against the police union.
Voters will decide whether the Fraternal Order of Police will retain "effects bargaining," which allows the union to negotiate with county officials not only on wages and benefits but also over day-to-day duties, such as regularly checking e-mail. The union has sued the county, claiming public funds were used to support the initiative, reports the Gazette.
Related: