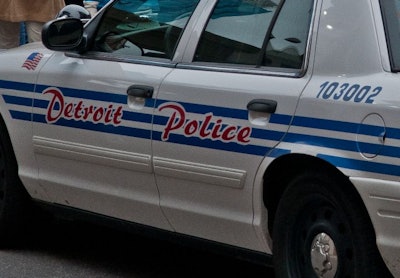 Detroit's elected and law enforcement leaders hope to reduce gun-related violence in the shattered city by 25% this year through targeted enforcement and agency cooperation.
The Detroit One initiative "emphasizes a unified approach" to public safety, Mayor Dave Bing said at a Thursday press conference. The initiative is patterned on a similar program that reduced homicides in Washington, D.C., from a high of 479 in the 1990s to 88 in 2012. Detroit recorded 411 homicides in 2012.
"This level of cooperation will help us to monitor and bring to justice the worst of the worst offenders," said interim Police Chief Chester Logan. "Detroit One will be a very valuable addition to the restructuring initiatives already underway within the Detroit Police Department."
The initiative will bring together authorities from the Wayne County Prosecutor's Office, Wayne County Sheriff's Office, Governor's Office, Michigan State Police, and Michigan Department of Corrections.
Participating federal agencies include the U.S. Attorney's Office, the Bureau of Alcohol, Tobacco and Firearms, FBI, Drug Enforcement Administration, Homeland Security Investigations, Michigan High Intensity Drug Trafficking Area, and the U.S. Marshal's Service.
As part of Detoit One, Michigan troopers and ATF agents will conduct regular patrols within the city limits.
"Detroit One will expand the impact of law enforcement efforts throughout the metropolitan area," said Michigan State Police Captain Monica Yesh.
On Monday, eight corporations pledged $8 million to modernize the city's public safety vehicles, including providing 100 new patrol vehicles to the department.