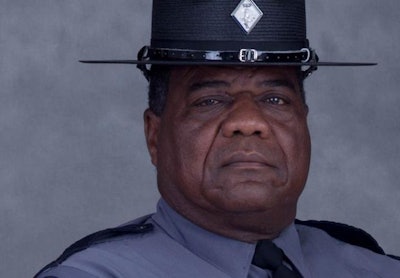 Thousands of well-wishers attended the Tuesday memorial service for a fallen Virginia State Police trooper who was remembered as a dedicated public servant.
Master Trooper Junius A. Walker, a 35-year veteran, was shot to death Thursday along Interstate 85 in Dinwiddie County. His funeral in Good Shepherd Baptist Church in Petersburg drew officers from as far away as Alaska, reports the Washington Post.
"He was a man of unmistakable integrity, great character, and he was a genuinely kind person," Col. W. Steven Flaherty, the state police superintendent, told the capacity crowd. "He was built like a grizzly bear, but he had the disposition of a teddy bear."
Russell E. Brown was arrested and faces capital murder and attempted capital murder charges. Following his arrest, Brown told authorities that "God made me do it," and an investigator interviewing him would be the next to die, reports the Richmond Times-Dispatch.
Brown had a mounting number of personal, legal and financial problems at the time of the shooting. If convicted, Brown would be eligible for the death penalty.