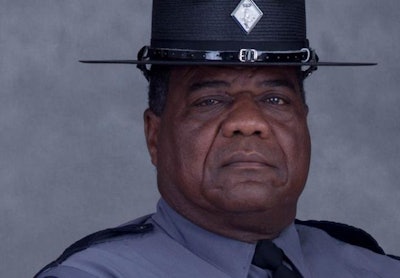 A veteran Virginia trooper was shot and killed Thursday by a suspect who was arrested after a short manhunt in Dinwiddie.
Master Trooper J. A. Walker, a 60-year-old with 40 years of service with the Virginia State Police, was found in a cruiser off Interstate 85. Trooper Walker was killed at 1:20 p.m. Another trooper responded and saw a man firing into the state police car.
The man ran into the woods and was arrested about 30 minutes later by deputies with the Dinwiddie County Sheriff's Office, reports WWBT.