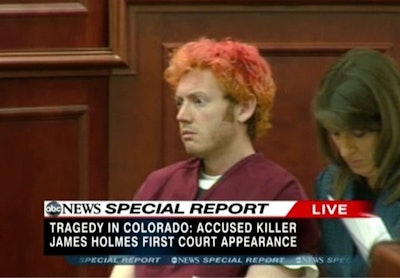 Lawyers for Aurora theater-shooting suspect James Holmes are challenging the constitutionality of Colorado's laws for insanity pleas, introducing a complicated new argument into his case.
In a flurry of motions filed Thursday and made public Friday, Holmes' attorneys question whether the requirements for an insanity plea violate defendants' rights against self-incrimination. They also argue that the laws provide less protection for people facing the death penalty—as Holmes might—than for defendants facing prison terms.
Without answers from the judge, the lawyers say Holmes can't decide whether to plead not guilty by reason of insanity. He is scheduled to enter a plea March 12.
Read the full Denver Post story.