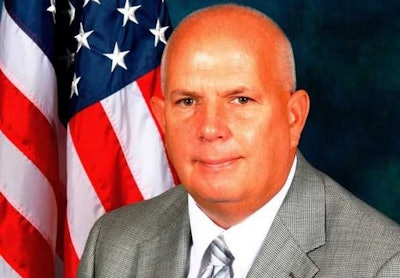 A veteran Columbus (Ga.) Police officer was killed and a Russell County Sheriff's deputy was seriously injured in a crash while responding to a an officer-assistance call with lights and sirens.
Cpl. Thomas Keith Slay, 53, was driving an unmarked Ford pickup when a truck entered his lane and struck the police vehicle. The pickup went into a side spin and struck a utility pole, shearing it off. Deputy Brad Evans is recovering in the intensive care unit at The Medical Center.
The two officers were responding to assist other officers at a vehicle stop. They are members of the Metro Narcotics Task Force. Slay worked in an undercover role, reports the Ledger-Enquirer.