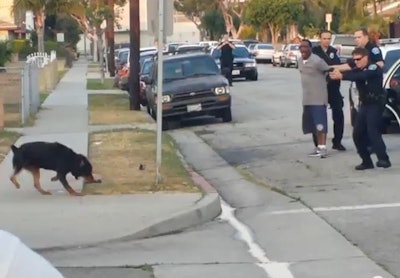 The man whose Rottweiler was shot and killed filed a claim with the city that will likely lead to a lawsuit over the incident, reports NBC Los Angeles.
Leon Rosby, 52, took the first step toward suing the Hawthorne (Calif.) Police Department for $25,000 in damages.
The agency has received so many threats after the shooting that Chief Robert Fager has asked the Los Angeles County Sheriff's Department and Los Angeles District Attorney's Office to conduct the investigation to avoid any appearance of impropriety.
Rosby filed his claim Thursday.