A Detroit Police officer struck by gunfire by a murder suspect in April has succumbed to his wounds.
Officer Patrick Hill died Saturday at 7:33 p.m., reports the Detroit Free Press.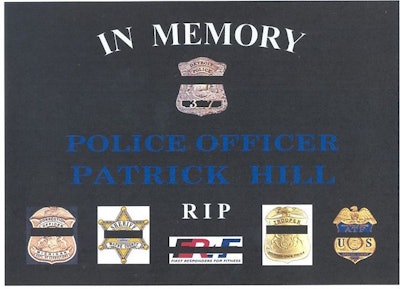 Hill and other officers had pulled over Matthew Joseph, 23, on April 2 on the city's west side. Joseph opened fire as officers approached his vehicle. Rounds from Joseph struck Officer Hill in the head and a sergeant in the leg. Joseph was killed by return gunfire from the officers.