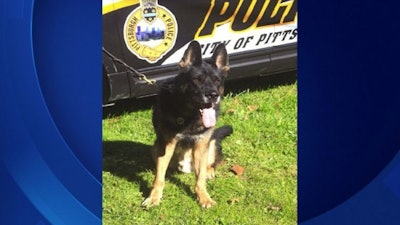 The district judge who set a $1 million bond for the man accused of killing a Pittsburgh police dog last week said that he set the amount that high -- at least in part -- because he considers the victim, Rocco, a German shepherd, to be a police officer, reports the Pittsburgh Post-Gazette.
District Judge James Motznik, who presided over Rush's arraignment, said on Monday that several factors went into his decision.
"In this case, he ended up killing a police officer, which was a K-9," Judge Motznik said. "To me, it's a member of the public safety department -- whether it's a firefighter, a paramedic or a police officer."
Related: