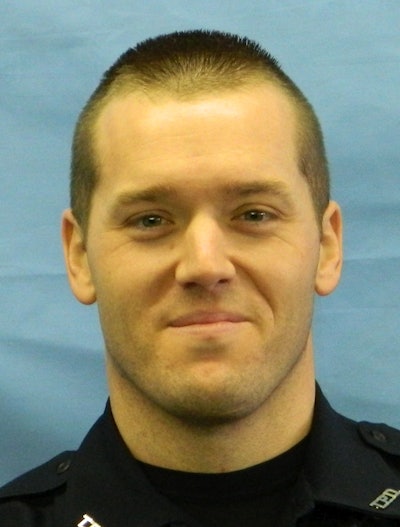 Tupelo Police Officer Joseph Maher was released from North Mississippi Medical Center Tuesday morning, eight days after being critically wounded in a shootout, the Daily Journal reports.
"I was encouraged, when I saw him this morning, at how well he was doing and how strong he was looking," Police Chief Bart Aguirre said. "If they hadn't made him sit in that wheelchair he would have walked out on his own."
Maher was shot by a fleeing suspect when responding to a bank robbery on South Gloster Street Dec. 23.
Aguirre said the spirits of his officers were lifted when Maher left the hospital but they're still grieving the loss of Sgt. Gale Stauffer, who was shot and killed during the same exchange of gunfire.
A man wanted for the murder of Sgt. Stauffer and attack on Officer Maher was killed in a shootout with a Phoenix police detective during a bank robbery on Sunday Dec. 29. He was also wanted for a robbery in Atlanta.
Related Stories:
Miss. Officer Killed, Another Wounded During Robbery Response