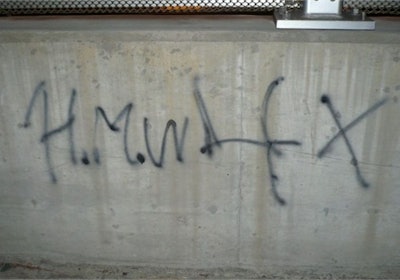 The NYPD is arming its cops with cans of spray paint and giving them art-class-style lessons to tackle the scourge of urban graffiti, the New York Post reports.
The directive from Police Headquarters is to hunt down street art and cover it with black, red and white spray paint, sources said.
The cops were even given instructions like "spray a square around the tag and then fill it in" — in areas such as Bushwick, Brownsville and Bedford-Stuyvesant, police sources said.
Some officers say the new policy wastes time, puts them in danger and does nothing to make the neighborhoods safer.