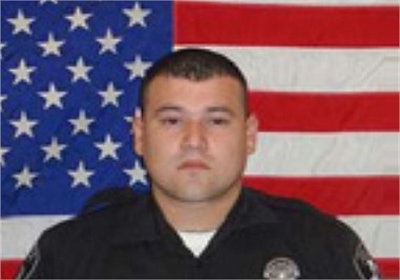 A San Antonio-area city has banned visible tattoos for municipal employees at work four months after an off-duty officer was killed outside his tattoo parlor.
The Balcones Heights City Council approved the ordinance Monday night, the Associated Press reports. It's based on a similar measure used by the San Antonio Police Department.
Three men have been arrested and charged with murder in the May shooting death of Officer Julian Pesina (puh-SEE'-nuh). The officer had a number of tattoos and investigators are looking into whether his slaying was related to gang activity.