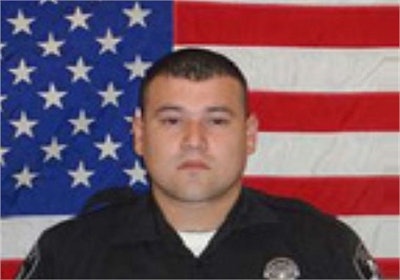 An off-duty Balcones Heights, Texas, police officer died late Sunday after being shot multiple times on the Northwest Side of San Antonio.
Officer Julian Pesina, 29, was closing up and leaving the tattoo parlor that he owns in the 2800 block of Hillcrest Drive, near Shadyview Drive just after 10 p.m., authorities said, when the shooting occurred.
Two masked men ambushed Pesina in the parking lot, shooting him multiple times with a shotgun and a handgun, authorities told the San Antonio Express-News.
Sgt. Joe McKinney of the San Antonio Police Department said Monday morning that police did not know the identities of the men who shot Pesina, or their motive. San Antonio police are investigating the case.