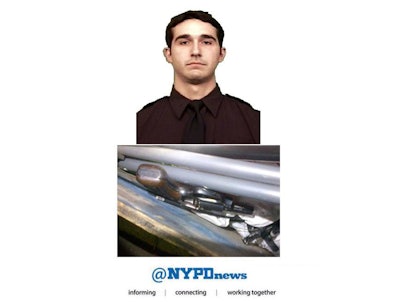 An NYPD officer is recovering after being shot by a suspect in a Bedford-Stuyvesant neighborhood.
The New York Times is reporting the encounter began around 2:30 a.m., when plainclothes officers on patrol in an unmarked vehicle noticed a man adjusting his waistband near Marcus Garvey Boulevard and Monroe Street in Bedford-Stuyvesant, the Police Department said. Suspecting the man was carrying a gun, the police said, the officers got out of the vehicle and approached him.
When they did, the man ran, the police said.
A block away, at the intersection of Marcus Garvey Boulevard and Gates Avenue, the man came upon two other officers on foot patrol and opened fire, the police said. He hit one officer, John Hirschberger, 28, in the left thigh, and continued running as the other officers returned fire, the police said.
The man rounded the corner onto Gates Avenue and made it about halfway down the block before he was apprehended. He had been shot once in the back and was taken to Kings County Hospital Center, where he was in critical condition.
A .38-caliber Rossi handgun was recovered from the scene.
Officer Hirschberger, who joined the department a year ago, was also treated at Kings County Hospital Center and released, the police said.