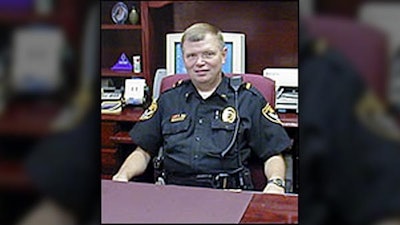 A long-time Titus County, Texas, constable has died following a wreck in Mt. Pleasant Thursday morning.
Precinct 2 Constable Cleve Johnson, 57, was driving in his patrol car on FM 1734 just before 10 a.m. when his vehicle left the roadway and struck a concrete culvert, according to a trooper with the Department of Public Safety.
Titus county constable Cleve Johnson was killed instantly.
Family and colleagues say that Constable Johnson personified what it meant to be in law enforcement.
Johnson had 34 combined years of service with law enforcement in Titus County. He had served as constable since January 1997, KSLA reports.