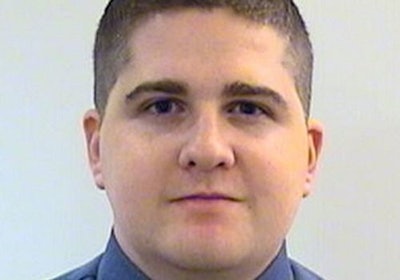 Details emerged Wednesday on another friend of Boston Marathon bombing suspect Dzhokhar Tsarnaev who may have been linked to events surrounding the deadly attack, this one a high school classmate tied to a gun used to kill a university policeman during a manhunt for Tsarnaev and his brother, reports the Associated Press.
Stephen Silva, who also enrolled at the same university as Tsarnaev, was arrested this week on charges of heroin trafficking and possession of a handgun with an obliterated serial number. The gun was used to kill Massachusetts Institute of Technology police Officer Sean Collier while the Tsarnaevs were being sought, according to two people with knowledge of the case who spoke to The Associated Press on the condition of anonymity because they weren't authorized to discuss the investigation.
Silva told police he smoked marijuana every day because "my best friend was the bomber," court documents say.
Silva was a close friend of Tsarnaev, who's accused with his brother, Tamerlan Tsarnaev, of setting off bombs at the April 2013 marathon, killing three people and injuring more than 260 others, and then ambushing Collier days later and shooting him multiple times in his car. He's one of five men connected to the Tsarnaevs who have been charged in the bombing investigation.