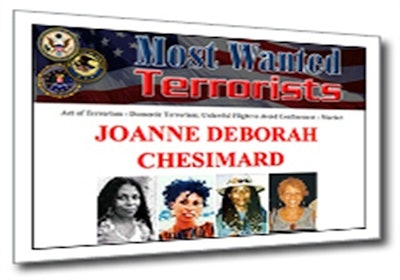 American and Cuban diplomats plan to begin discussing the possible return to the United States of Joanne Chesimard (Assata Shakur), the convicted killer of a New Jersey state trooper, and other fugitives as part of a broader effort to restore diplomatic relations between the two nations, a State Department spokesman said on Wednesday.
The announcement came a day after President Obama said he intends to remove Cuba from the list of nations that sponsor terrorism and represented the first significant sign that U.S. and Cuban negotiators were willing to enter into talks over one of the most controversial and divisive issues standing in the way of the restoration of diplomatic relations.
But experts cautioned not to expect a quick extradition of Chesimard, who is |on the list of the FBI's most wanted terrorists for her role in the killing of Trooper Werner Foerster during a turnpike gunfight in 1973. She broke out of prison six years later and fled to Cuba, where she was granted political asylum.
A State Department spokesman, Jeff Rathke, specifically noted that Chesimard and other fugitives would be part of upcoming talks over law enforcement issues between the two nations, NorthJersey.com reports.