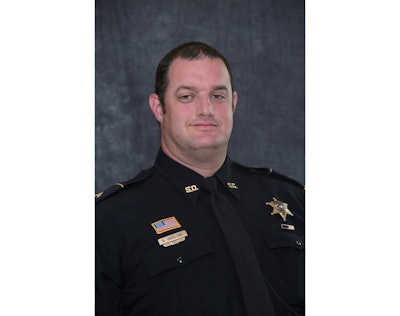 A St. Charles Parish (La.) Sheriff's deputy was shot three times Thursday morning, with one bullet penetrating his lung, authorities said. He is in stable but guarded condition at LSU Interim Hospital in New Orleans.
Sheriff Greg Champagne identified the injured deputy as Burt Hazeltine, a "solid deputy" and corporal in the traffic division who has been with the department for 12 to 15 years.
Hazeltine was shot in an "apparent ambush" Thursday (April 16) around 8:30 a.m. while directing traffic in a Paradis school zone, the Sheriff's Office said. He was rushed to the hospital in New Orleans and taken into surgery, NOLA.com reports.
Champagne said the deputy was shot in the face near his left eye, in his left elbow and in the right side of his chest. The bullet in his chest penetrated a lung. In addition, he has bleeding in his chest and a bullet lodged behind his eye, raising questions whether he will lose sight in it.
Champagne said a suspect is in custody. Authorities believe he pulled into a nearby convenience store and opened fire, shooting Hazeltine. They also believe the deputy returned fire.