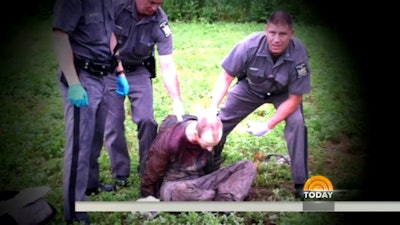 A New York State trooper had the law on his side when he shot unarmed escapee David Sweat, apparently in the back, as the convicted killer ran toward a forest near the Canadian border.
State and federal law allows the use of deadly force to prevent an escape if the officer believes the suspect poses a significant threat. Law enforcement experts say this shooting was clear-cut.
"There cannot be any cleaner situation than this one," Maria Haberfeld, head of the law and police science department at John Jay College of Criminal Justice, told the Associated Press. "You cannot shoot any fleeing felon, but certainly you can shoot the one who poses a real threat. There was no reason to believe this person who had killed a police officer before was not posing a real threat."