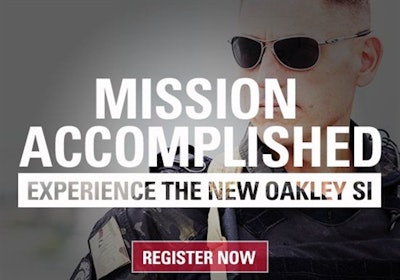 Oakley Standard Issue, a division of Oakley Inc., recently launched a new website for its OakleySI.com membership program. The website has been overhauled from the ground up and offers a fresh look, advanced product merchandising, and multi-media content; providing the ultimate user-friendly experience.
The result of thousands of hours of development, one of the major strengths of the new website is the backend infrastructure built on a Hybris Content Management System (CMS), which allowed developers to assemble a site with increased product images and functionality. Visitors to OakleySI.com will immediately notice enhanced navigation as well as the larger images, such as the 1600x790 pixel homepage banner.
"When considering construction of the new OakleySI site, we knew that we wanted it to be dynamic and deliver robust imagery and product content. The site is a valuable resource for an extremely knowledgeable customer, and we had to ensure the new platform provided an improved brand experience while showcasing the many technologically advanced products we offer," said Dane Howell, Commercial Sales Manager.
The new OakleySI.com delivers multimedia and interactive content which highlights some of the many advanced and patented Oakley technologies. The new, easier to use website is sure to increase customers' appreciation of Oakley SI products and help them with their purchasing.
Furthermore, the new website encourages users to share products they are interested in with friends and family via Facebook, Twitter, and other social media apps.
As with the previous OakleySI.com website, membership is offered free to active, reserve, and veterans of the U.S. Armed Services, current law enforcement, Fire EMS and U.S. Government employees. Membership to Oakley SI provides customers with exclusive SI products and direct pricing.
To view the new Oakley SI website, go to www.OakleySI.com today.
Oakley Standard Issue is a dedicated division within Oakley Inc. that has partnered with the U.S. Armed Forces for more than 20 years. The alliance was formed to develop new technologies that improve the safety, performance and comfort of tactical eyewear. This initiative in research and development continues to produce combat ready equipment for those whose lives depend on their gear.