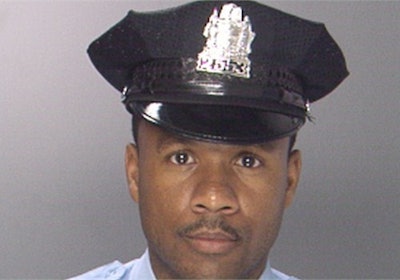 A parolee who gunned down an off-duty Philadelphia Police officer during a robbery gone wrong has been sentenced to life in prison without parole.
Rafael Jones, now 25, gunned down Officer Moses Walker Jr. during the early morning hours of Aug. 18, 2012.
Wednesday sentencing comes after three previous continuances, the latest at the defense's request, according to NBC Philadelphia.
Walker, 40, was in street clothes and walking to a North Philadelphia bus stop after an overnight shift when two men crossed the street and tried to rob him. Police said the 19-year veteran was able to draw his gun but was shot in the chest, stomach and arm. He later died from his injuries.
Walker's family has sued the parole board.