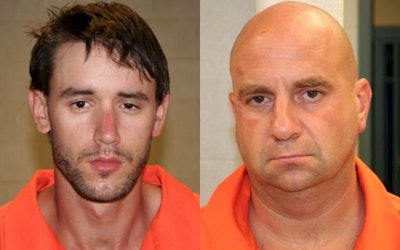 Connecticut lawmakers abolished the death penalty in 2012, but the ruling did not spare the lives of the 11 men the state had already sentenced to die. Some lawmakers refused to sign on to the new law unless they could ensure that Steven Hayes and Joshua Komisarjevsky—the two men who were convicted of raping, assaulting, and burning to death a woman and her two daughters in the family's suburban home—would still be killed by the state.
Now, the families of the Cheshire, Conn., murder victims are upset with a recent state supreme court ruling sparing Hayes' and Komisarjevsky's lives.
"I really think when you do such a horrific crime like raping women and their children and dousing them with gasoline while they are still alive… I'm sorry, but I really think that deserves more than life in prison," said Cindy Hawke-Renn.
Cindy is the sister of Jennifer Hawke-Petit who was murdered, along with her 11-year old daughter Michaela and 17-year-old daughter Haley, as their husband was forced to watch.
"For what I thought was one of the worst crimes I've ever known, I wanted it to have the worst punishment that exists," she told The Daily Beast.