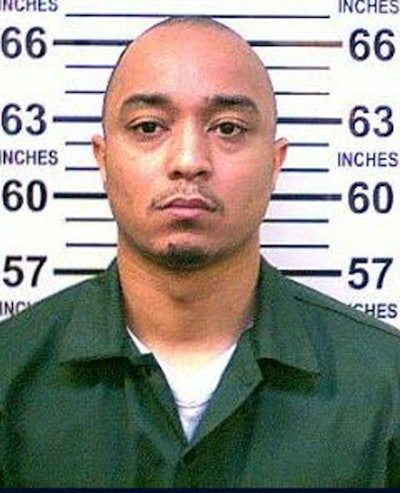 The man charged with the Tuesday murder of NYPD Officer Randolph Holder was in a drug diversion program that kept him out of jail at the time of the shooting.
Tyrone Howard, 30, of East Harlem, who has numerous prior gang-related offenses, was charged with first-degree murder in the shooting death of Officer Randolph Holder, officials said. He is being held without bail.
Holder and other officers were responding to reports of gunshots in East Harlem, which police sources told ABC News was connected to gang activity.
NYPD officers had been searching for Howard for more than a month at the time of Officer Holder's murder. The alleged cop killer was wanted for a shooting on Sept. 1 and there was an active warrant for his arrest, according to Jim O'Neill, the NYPD's chief of department.
The incident on Tuesday night started as a gang dispute between members of rival gangs that operate in the adjacent Jefferson Houses, East River houses and the Wagner Houses, police sources told ABC News, noting that there is an ongoing dispute between gangs in the three apartment complexes.
Commissioner Bratton questioned why the suspect in the police shooting was diverted to a drug program after his arrest last year as part of a group of 19 violent drug dealers operating in an East Harlem apartment complex.
Howard was ordered into a court-mandated drug diversion program, which is meant to keep some drug offenders from further crowding already overcrowded jails, after his arrest last October, Bratton noted.
But Howard stopped taking part in the program in May.
"If ever there was a candidate to not have been diverted, it would be this guy. He is a poster boy for not being diverted," Bratton said during today's news conference. "He would have been the last person in New York City I would have wanted to see in a diversion program. He has no propensity, with the number of arrests over a many year period of time, of changing his ways."