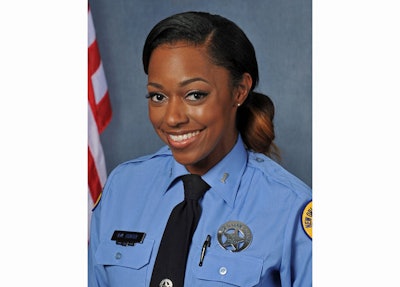 New Orleans Police officer Natasha Hunter, 32, died Tuesday afternoon of injuries she suffered early Sunday morning when a suspected drunk driver hit her while she investigated a multi-vehicle crash on Interstate 10 shoulder near the Esplanade Avenue exit, New Orleans police said.
Hunter, who was described as a "well-liked and well-respected" officer, leaves behind a 5-year-old daughter.
NOPD expects to charge 33-year-old Chau Thai Nguyen with vehicular negligent injuring and reckless operation of a vehicle once he is released from a hospital, the New Orleans Times-Picayune reports.