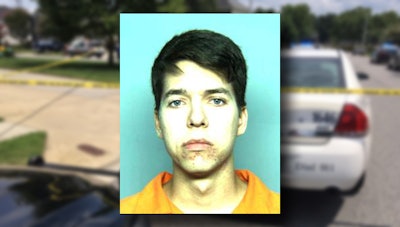 A Chesapeake, VA, police detective and his son were killed in a triple shooting Sunday that left a woman injured. Another of the detective's sons is accused of the murders.
Zackary Toothman, 20, is charged with the first-degree murder of Michael and Matthew Toothman, and the attempted murder of Susan Toothman. He was arraigned Monday morning in Chesapeake Juvenile and Domestic Relations Court
Chesapeake police spokesman Leo Kosinski told WNCN officers responded to a home on Helen Avenue just after noon for reports of an injured person. When officers arrived, they discovered three people had been shot. Two people were dead on the scene and one was injured. The injured person was transported to Norfolk General Hospital with life-threatening injuries.
Monday afternoon, Chesapeake Police released this statement about Mike Toothman's passing:
It is with a heavy heart that I must announce the passing of one of our own. Yesterday afternoon Detective Mike Toothman (Master Police Officer) passed away at his residence. He served his community as a police officer with distinction and honor for over 30 years. While serving on the Chesapeake Police Department he held several positions and duty assignments to include Detective, Patrolman, Honor Guard, Youth Service Officer and the S.W.A.T. Team. The passing of Detective Mike Toothman and his son is a tragic loss to his family, community and the department; his presence will truly be missed.