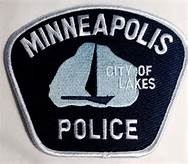 Minneapolis police officers will be trained to exhaust all reasonable means in defusing potentially violent encounters before resorting to force, under new department rules unveiled Monday.
Police Chief Janeé Harteau and Mayor Betsy Hodges unveiled the changes at a Monday news conference, pointing them out as one of many recent initiatives aimed at restoring the public trust — which is necessary to maintain public safety.
As part of the training, officers have been taught to consider what factors may contribute to a lack of compliance, such as language barriers, drug and alcohol use, or a mental crisis. The policy also urges officers to announce their intent to use force before actually doing so. They are also required to intervene if they see other officers use force in a manner that is not approved and report the incident to their superiors.
The current class of 32 police recruits will be the first to receive the new de-escalation training, department officials said.
Former Minneapolis police Sgt. Jeffrey Jindra, who spent 10 years training officers, said the new guidelines may be out of touch with the realities of street policing.
Compliance with the new policy will monitored by the newly formed position of quality assurance commander, the Star Tribune reports.
Harteau said the revised guidelines were based on recommendations made within the past few years by the Washington D.C.-based think tank, the Police Executive Research Forum and President Obama's task force on 21st-century policing, which came response to a series of high-profile citizen deaths at the hands of police across the country.
"I expect officers to go home safe at the end of the day, but I want everyone to go home safe," Harteau said. "I'm not asking officers to put themselves in harm's way any more than they already are."