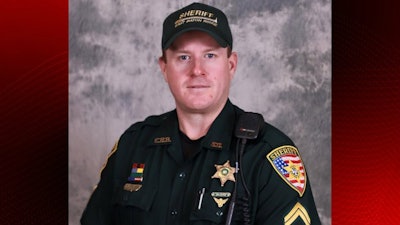 An East Baton Rouge Parish deputy who was in critical condition after being shot by a gunman in a July ambush on police officers is now breathing on his own.
In a statement on Facebook, the father of 41-year-old Nicholas Tullier, James Tullier, says his son is off his breathing machine and is breathing well with an oxygen feed, but doctors still have concerns about his abdominal areas.
Tullier was shot along with five other law enforcement officials, three of whom were killed. He was admitted to the hospital in critical condition and had been on a breathing machine until this weekend.