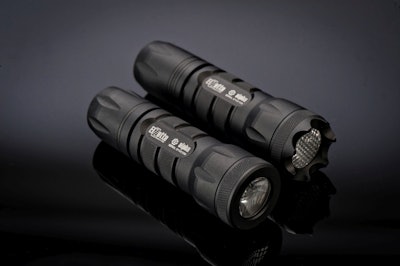 Elzetta Design LLC has announced improved output for Elzetta Alpha Modular Flashlights. These compact single-cell Lights now produce 415 lumens (100 more than earlier models) while increasing runtime by 10%.
Intensity remains unchanged at 1900 Candela, preserving the Alpha's mission as a close to medium range illumination device with a smooth beam profile, according to the company. Beam tint remains neutral to optimize color rendition and enhance threat assessment and situational awareness.
A completely redesigned website has been constructed to make selecting the most appropriate Elzetta Modular Flashlight easier than ever. You can visit www.ELZETTA.com to create the perfect light for you. All Elzetta products are Made in the USA and guaranteed forever.