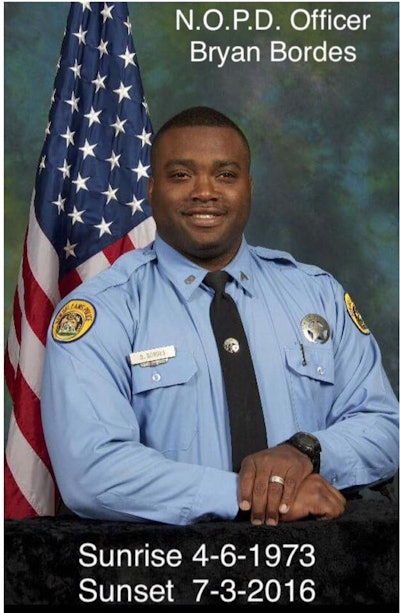 A New Orleans police officer died Sunday after collapsing while on duty on Bourbon Street. Officer Bryan Bordes, 43, became ill just before 4 a.m. and died in an ambulance on the way to the hospital, police said.
Police Superintendent Michael Harrison said Bordes, an 18-year police veteran, told his partner his stomach hurt. Bordes quickly became more sick and appeared to be having a seizure as he collapsed, Harrison said.
"Officer Bordes died this morning doing what he loved doing, and that's serving the citizens of New Orleans," Harrison said. "Great guy, lights up the room," reports the Times-Picayune.