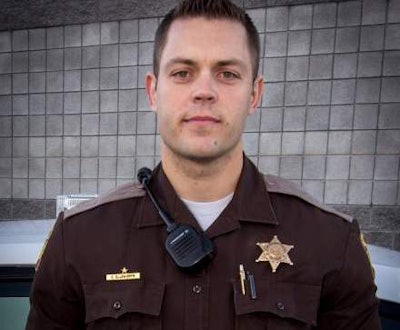 Utah Highway Patrol Trooper Eric Ellsworth died Wednesday, five days after he was struck by a car as he directed traffic at the scene of a downed power line in Box Elder County.
UHP Sgt. Todd Royce confirmed that the 32-year-old father of three had passed away overnight at Intermountain Medical Center in Murray.
Ellsworth had been in "very critical" condition at the hospital since Nov. 18, when he was flown by helicopter from the scene of the accident.
"It is with a heavy heart and deep sorrow that the Utah Highway Patrol confirms the passing Trooper Eric Ellsworth," UHP said in a statement. "Our thoughts and love go to his wife [Janica] and their three young boys."
Ellsworth was a seven-year veteran of UHP.