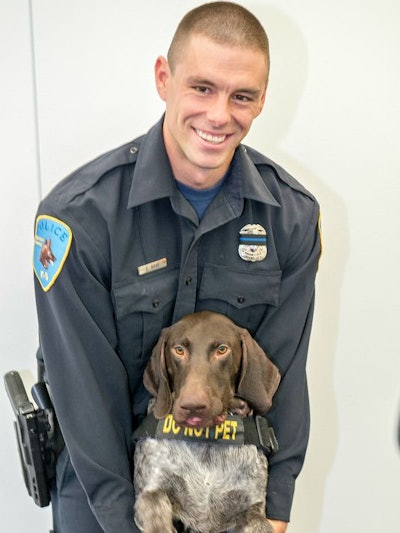 Wayne State University police officer Collin Rose is on life support and in "grave" condition with his fiancee and family by his side in a Detroit hospital, Wayne State Police Chief Tony Holt says.
Rose, 29, was shot in the head Tuesday evening while patrolling an area a few blocks off campus, near Martin Luther King Blvd. and Trumbull, in Detroit's Woodbridge neighborhood when he stopped to investigate a man, Holt said. It was unclear whether the officer had responded to a 911 call, although a woman who said she witnessed the shooting also said she'd called 911 about a troublesome man on a bike.
There had been a rash of car break-ins in the area the day before. Holt said he didn't know how that factored into Rose's decision to stop the suspect. The suspect, who is not being named by the Free Press because he has not been formally charged, was arrested late Tuesday night.
The suspect is known to the Wayne State police and other area departments. In 2011, he was charged with two charges of felony assault involving a police officer, one causing injury, and pleaded guilty, resulting in a 53-day jail sentence, the records show. There also was an incident in 2014, Holt said, although he didn't have details of that.
Rose was a 2010 graduate of Ferris State Univeristy and was one credit short of completing his master's degree in police administration at Wayne State, the Detroit Free Press reports. His first job was with the Richland police department in western Michigan.
He was a K-9 officer, who had both a bomb dog and a narcotics dog. Both were in his vehicle when Rose made the stop last night that led to his shooting.