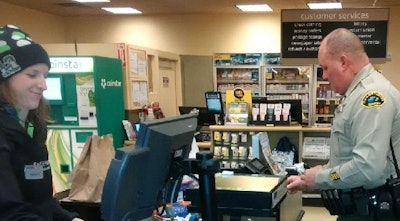 Clallam County (WA) Sheriff's Deputy Don Kitchen responded to a call reporting an erratic driver Sunday evening, and found an 83-year-old retired United States Army colonel behind the wheel, according to KCPQ.
Kitchen learned the man had gone to the store for some groceries, but had become lost and disoriented. Kitchen also found out the man's wife had died recently, and that he lives alone.
So, he decided to help.
The deputy got the man's car to safety, then took him to the grocery store, helped him shop, and bought the man's groceries for him.