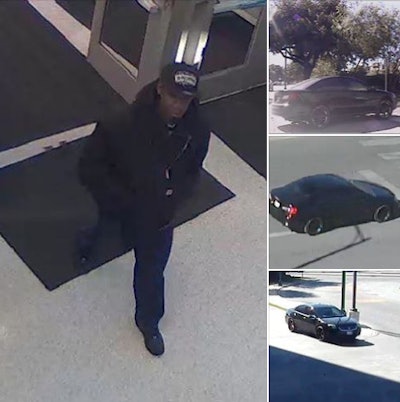 A manhunt is in progress in Texas for a suspect in the fatal Sunday ambush of a San Antonio detective.
Authorities say Det. Benjamin Marconi was writing a traffic ticket in his car outside of the city's police headquarters when another car pulled up behind him and the driver got out, walked up to the officer's window, and opened fire.
Police posted an update on Facebook with photos of the suspect, seeking information on his whereabouts. They described him as a black male with a goatee, and possibly tattoos on his left arm. The car used in the attack is reportedly a black Mitsubishi Galant.
A $10,000 reward has been offered for information leading to the suspect's arrest, ABC News reports.