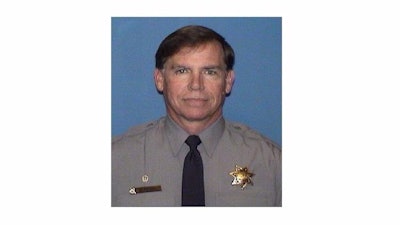 Alameda County, CA, Deputy Michael Foley died Thursday, a day after he was struck by an inmate transport bus at the Santa Rita jail, authorities said.
Foley was hospitalized Wednesday after suffering head injuries, according to the Alameda County Sheriff's Office. He was a 29-year veteran of the Concord (CA) Police Department. After retiring, he was hired by the sheriff's office in 2007, reports the Los Angeles Times.
The accident occurred about 6 a.m. as the bus was leaving the jail to pick up bagged lunches for inmates, Sheriff Gregory Ahern said at a news conference Wednesday.
Foley, 60, was walking through the parking lot when he was struck by the bus, which was traveling about 15 mph, he said. The driver did not see Foley, Ahern said. He said the driver, who is also a deputy, was "heartbroken."