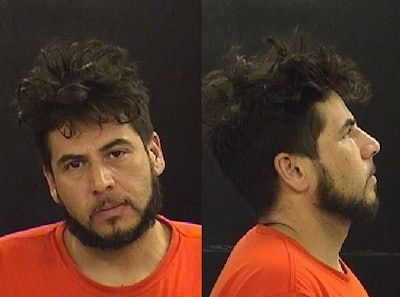 The man accused in the hit-and-run that killed a Cleveland police officer on Interstate 90 was formally charged on Wednesday, reports Cleveland.com.
Israel Alvarez, 44, of Lorain, is charged with aggravated vehicular homicide and felony hit-and-run. He is expected to make his first court appearance on Thursday. Prosecutors have asked for the judge to set a high bond.
Alvarez was speeding and driving "recklessly" in the far left lane when he hit Cleveland police officer David Fahey Jr. about 6 a.m. Tuesday as the 39-year-old set road flares to divert traffic off the westbound lanes of Interstate 90.
Fahey was a Navy veteran who had been a Cleveland police officer for two years working out of the First District. His mother and stepfather are retired Cleveland police officers and his brother is an active police officer who was hired in 2013.
His father died in a hit-skip crash in Cleveland in 1978 while helping his co-worker change a blown tire.