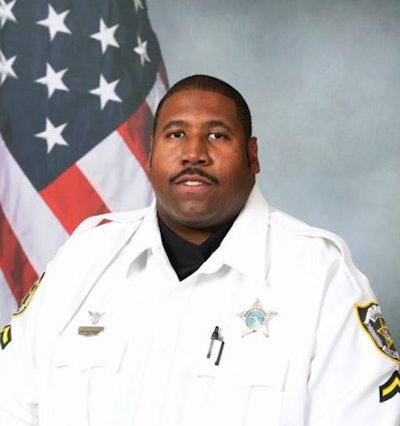 An Orange County, FL, motorcycle deputy was hit and killed by a van Monday while working a perimeter in the search for the suspected gunman in the death of an Orlando police officer, according to the Florida Highway Patrol.
The crash happened on Pine Hills Road and Balboa Drive at about 9:43 a.m.
"In my 36-year career, this is probably one of the toughest days in my career," said Orange County Sheriff Jerry Demings told WFTV.
The fallen deputy has now been identified as Deputy First Class Norman Lewis.
"DFC Lewis was 35 years old and had been with the Orange County Sheriff's Office since March of 2005," according to a post on the agency's Facebook page. "Norm was an esteemed member of our Motors/DUI Unit. He was a graduate of the University of Central Florida and played football for the Knights."
The post continued, "Norm will be deeply missed. Rest in peace, gentle giant."