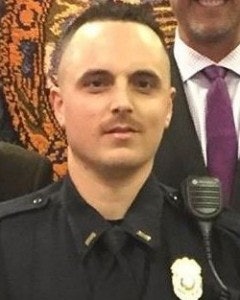 The name of a Bluefield, WV, police officer who was killed in a pursuit crash early Tuesday morning was released Wednesday.
Lt. Aaron Crook was a 9-year-veteran with the Bluefield Police Department.
The target of the pursuit was reportedly Morgan Walker, 27, of Bluefield. He is charged with DUI causing death with reckless disregard and obstruction.
Three other Bluefield police officers and a State Trooper were involved in the accident, which occurred in an intersection. They were treated and released at a local hospital, WSAZ TV reports.
A vigil was held on Tuesday evening for the fallen officer.