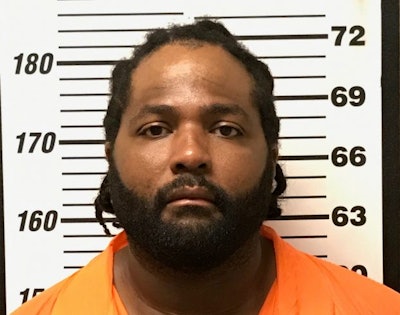 Willie Cory Godbolt, the man accused of killing eight people over the weekend, including a Lincoln County, MS, deputy sheriff, has been charged with capital murder and seven counts of first-degree murder.
The capital murder charge is for the death of deputy William Durr, 36. The first degree murder charges are for the deaths of Barbara Mitchell, 55, her daughter, Tocarra May, 35, and Mitchell's sister Brenda May, 53, all of Bogue Chitto; Austin Edwards, 11, and his cousin, Jordan Blackwell, 17, of Brookhaven; Ferral Burage, 45, and Sheila Burage, 46, of Brookhaven.
The court documents detailing the charges against Godbolt state that he knew Durr was a law enforcement officer when he killed him.
If found guilty Godbolt could face the death penalty or life without parole for the capital murder charge. First degree murder can carry a penalty of life in prison with the eligibility of parole. His next appearance in Circuit Court is expected to be at the end of July, the Daily Leader reports.