Only three days after Ontario, CA, police Officer Michael Gracia was shot in the head in the Las Vegas mass shooting Sunday night that left 58 victims dead, a photo posted to Twitter showed the 24-year-old walking down the hallway of a Las Vegas hospital, reports the Daily Bulletin.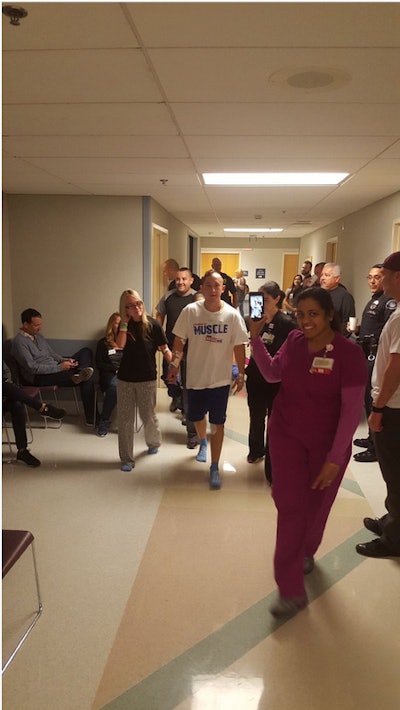 "Officer Gracia from Ontario Pd, after being shot in the head, is walking. #VegasStrong #godisgood," read the post from San Bernardino County sheriff's legislative liaison, Sgt. Shelisa Williams.
The photo shows him walking hand-in-hand with his fiancee, Summer Clyburn, who was also wounded at the Route 91 Harvest country music festival, confirmed Ontario police Sgt. Jeff Higbee. Her wounds were not life-threatening, he said.