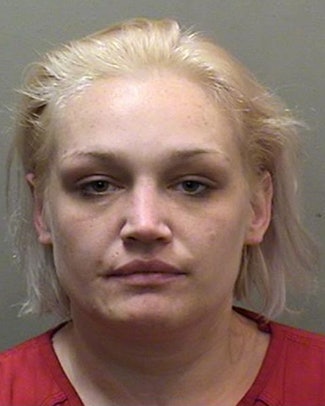 A woman being booked into an Illinois jail had a loaded handgun hidden in her vagina, according to corrections officers.
Amika Witt, 20, and a male acquaintance were arrested last Thursday morning after their car was stopped for speeding on Interstate 55 just north of Bloomington. A police search of the vehicle and its occupants turned up heroin and Ecstasy.
Witt, was subsequently transported to the McLean County jail, where the intake process included a strip search.
During the search of Witt, a female jailer recovered a loaded .380 caliber handgun from the suspect's vagina.