St. Louis County prosecutors said Friday that they would not seek a death sentence for Trenton Forster in the shooting death of St. Louis County Police Officer Blake Snyder, reports the St. Louis Post-Dispatch.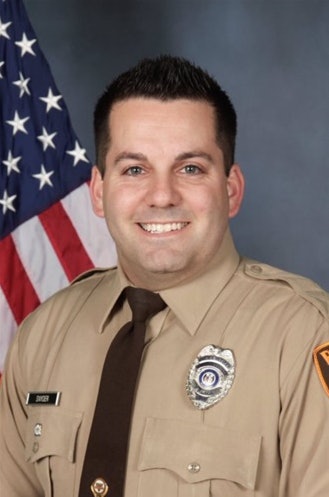 A judge Friday set Forster's trial date for Feb. 4, 2019.
St. Louis County Prosecutor Robert McCulloch said in a statement that his decision came after "a complete examination and reexamination of all evidence in this case." He said he "cannot elaborate on the decision," citing ethical rules for prosecutors. He said he had met with and discussed his decision with Snyder's family.
Snyder's widow, Elizabeth Snyder, said Friday that she was outraged by McCulloch's decision.
"What message is being sent to society, to law enforcement and criminals by not seeking the death penalty? It's saying police officers' lives are cheap and unimportant and don't matter," Elizabeth Snyder said.
Related: Slain St. Louis Officer's Widow Recounts the "Worst Day In My Life"
Related: Video: Wife of Slain MO Officer Thanks Community for Support
Related: MO Officer Killed Responding to Domestic, Suspect Critically Wounded
Related: Video: Fallen MO Officer's Brother-In-Law Gives Emotional Eulogy