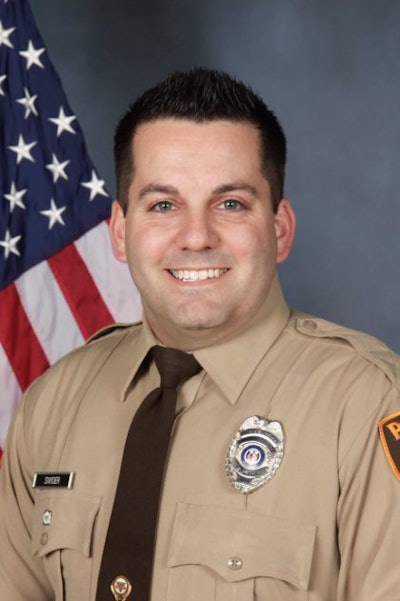 A St. Louis County (MO) police officer was shot and killed while responding to a disturbance call in South County Thursday.
Officer Blake Snyder, 33, was shot point-blank by an 18-year-old suspect with a pistol, Chief John Belmar said during a press conference.
Belmar said the suspect, who is involved in a felony narcotics case, was shot and critically wounded by a second officer at the scene. The 18-year-old is hospitalized in critical condition, CBS St. Louis reports.