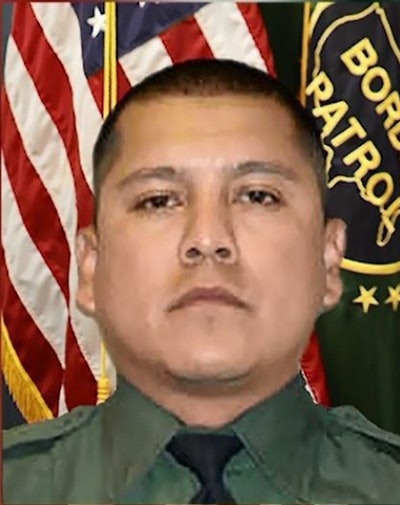 The FBI reportedly has leads in the line-of-duty death of Border Patrol Agent Rogelio Martinez. The leads indicate despite numerous theories about the November incident, including a fall and a vehicle strike, that Martinez and his partner were attacked.
A federal search warrant for a vehicle believed to have evidence in connection with the incident indicated that the FBI has learned who may be involved, KFOX TV reports.
An informant told an agent with U.S. Customs and Border Protection he knew of a "coyote" that had recently smuggled a group of people across the U.S. Mexico border. Two of the people in that group identified as brothers spoke about assaulting Agent Martinez and his partner with rocks, according to the court document.
Agents spoke with the brothers, according to the document. One of the brothers is being held on immigration offense. Neither has been charged in the Martinez case.
Martinez's partner radioed for help while the two were investigating a report of activity on Nov. 18 outside of Van Horn, Texas, about 110 miles southeast of El Paso and about 30 miles from the border with Mexico. The two were found with serious injuries including head trauma and broken bones.
Martinez died at a hospital a few hours later. His partner has recovered, but investigators say he doesn't remember what happened, the Houston Chronicle reports.