Cpl. Seth Kelly, a Pennsylvania state trooper wounded during a gun battle Nov. 7 in Plainfield Township, has been moved out of the intensive care unit at the hospital where he has been undergoing treatment, according to state police.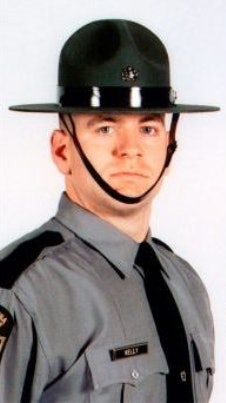 Kelly remains at St. Luke's Hospital-Fountain Hill, where he continues to recover from gunshot wounds to his neck, shoulder, and thigh, reports the Morning Call.
The 13-year veteran of the state police and husband of a Forks Township detective still has a lengthy recovery before him, authorities say.
Kelly likely saved his own life by applying a tourniquet to his leg after he was shot during a traffic stop.